Windows Data Recovery
Since 1985, Microsoft Windows has been the world's leading operating system, and it has become immensely popular with consumers over the past three decades. In recent years, with the expansion of mobile devices, the number of devices that run Windows has increased. Millions of computers, smartphones, and tablets all use the Microsoft Windows operating system. But any operating system or device can fail, putting your data at risk.
Drive Data Recovery is a leading data recovery provider for all Windows devices. At Drive Data Recovery, our technicians are up to date on the latest Windows releases and the most effective data recovery techniques. Our high success rate, quick turnaround times, and confidentiality guarantee have made us one of the top data recovery companies nationwide. If your Windows data is lost, the qualified experts at Drive Data Recovery can help recover your data.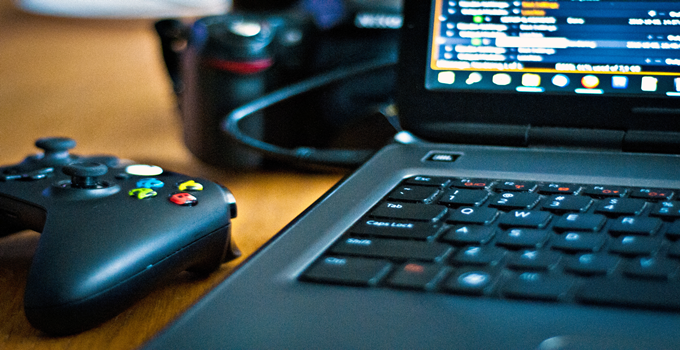 Causes of Windows Data Loss
Identifying the cause of your data loss is the first step our experts take during the free diagnosis of your Microsoft Windows device. Once we have identified the cause, we can select the best method to recover your data. You will receive a diagnostic report that details the cause and provides an up-front quote on the cost to recover your data and the time required for the recovery process.
While data loss can occur because of a range of issues or accidents, the three fundamental types of damage that cause data loss are logical drive failure, electrical drive failure, and mechanical drive failure.
Logical drive failure, or corruptions to your storage data, can happen if your device is mishandled while in use. Unplugging or shutting down your device while it is reading or writing data can corrupt your data, making it inaccessible or invisible.
Electrical drive failure can occur if a surge of electricity hits your device. Faulty equipment, power outages, and lightning storms can all cause electrical damage, putting your data at risk without your knowledge.
Mechanical drive failure, or physical damage, can harm any device. Hard disk drives and mobile devices are particularly vulnerable to drops, spills, or disk degradation due to aging, but physical damage can harm any device.
Types of Windows Data We Recover
Windows computers have shaped the technology industry for decades, and many Americans continue to store their data through the Windows operating system. However, computer and mobile devices can fail, causing your files to become lost or corrupted. The experts at Drive Data Recovery are highly qualified to recover any Windows data, including:
Emails
Finance Records
Personal and Business Documents
Databases
Contacts
Music
Video
Pictures
What to Do if You Cannot Access Your Windows Data
If your Windows device breaks or you realize your data is missing, Drive Data Recovery is here to help. If you cannot access your Windows data, follow these steps immediately to improve your chances of fully recovering your data:
Safely turn off your Windows device by holding down the power button.
Remove all cables connected to your drive and remove the storage, if possible.
Do not attempt to restore device power or use free data recovery software found on the web. This software often causes greater damage to the device and can make recovery impossible.
Contact a specialist at Drive Data Recovery to start your free consultation.
Why Choose Drive Data Recovery for Windows Data Recovery?
Windows is one of the most popular operating systems in the world, and millions of people rely on Windows to keep their data secure every day. When your Windows device fails, you need a data recovery expert you can trust. At Drive Data Recovery, our state of the art equipment, high success rate, and expertise in the Windows operating system have made us one of the most trusted data recovery companies in the country. And we understand the importance of information security, which is why we offer an industry-leading confidentiality guarantee to keep your data secure at every step of the data recovery process.
As soon as we receive your Windows device at any of our facilities, we will begin our free diagnosis process. You will receive a detailed diagnostic report and quote for your device, usually within 72 hours. Once you have approved the data recovery process, you will receive your private data within 7 to 10 days. We also offer rush emergency service to our clients for an additional fee.
Don't wait. Contact a Drive Data Recovery expert to start your free consultation today.