Laptop Data Recovery
Laptop computers are one of the most widely used and trusted data devices in the world. Portable data storage and power make laptops incredibly useful and a daily necessity for many people. However, laptops can fail. Any piece of technology is prone to damage, but portable devices have an even higher rate of data loss and failure. The experts at Drive Data Recovery are available for all your laptop data recovery needs.
We know that your laptop data is important, and that you aren't always able to back up your data before your laptop fails. Our fast recovery times, high success rates, and industry-leading confidentiality guarantee have made us one of the nation's most trusted names in data recovery. We equip each of our nationwide facilities with the best technology available, and our expert technicians are up to date on all laptop brands and models.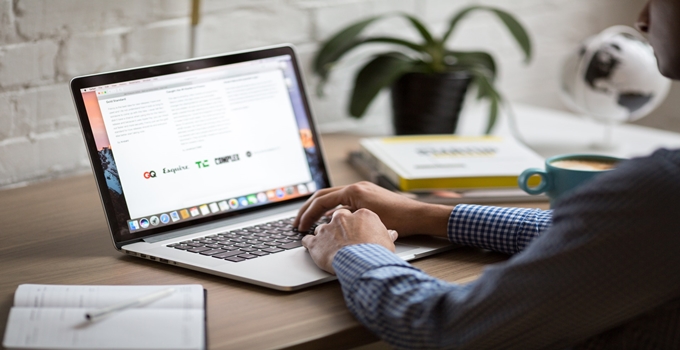 Types of Laptops We Service
Laptops are one of the most popular devices for portable data storage, and they can be found in businesses, homes, and coffee shops around the world. Many brands offer a variety of laptop computers marketed to different consumers, which is why you need a highly knowledgeable data recovery company to restore your data. We can help recover your data from any laptop, including:
MacBook
Dell
Inspiron
Alienware
HP
iBUYPOWER
Lenovo
Common Symptoms of Failing Laptops
Data loss can happen to any device. No hardware is perfect, but recognizing the early signs of a failing laptop can allow you to take action and give you a better chance of recovering your data.
If you experience any of the following symptoms, contact an expert at Drive Data Recovery today.
Inaccessible or missing data
Drive not recognized by device
Slow device performance
Slow drive data read/write speed
Overheating device
Repeating freezing, crashing, or errors
Blue or black screen
Clicking sounds from hard drive
Causes of Laptop Data Loss & Failure
Identifying the cause of your data loss is the first step our experts take during the free diagnosis of your laptop. Once we have identified the cause, we can select the best method to recover your data. You will receive a diagnostic report that details the cause and provides an up-front quote on the cost to recover your data and the time required for the recovery process.
While data loss can occur because of a range of issues or accidents, the three fundamental types of damage that cause data loss are logical drive failure, electrical drive failure, and mechanical drive failure.
Logical drive failure, or corruptions to your storage data, can occur if your storage drive is improperly handled. This damage can be caused by improperly shutting down or unplugging your laptop while it is still operating.
Electrical drive failure is a threat to any electrical device. Electrical surges caused by faulty hardware, power outages, and even lightning strikes can all cause this kind of data loss.
Mechanical drive failure, or physical damage, is a bigger threat to portable devices like laptops. Computer hardware is fragile, and hard drive damage is especially common when a laptop sustains physical harm.
What to Do if Your Laptop Fails
If your device breaks or you realize your data is missing, Drive Data Recovery is here to help. If you cannot access data on your laptop, follow these steps immediately to improve your chances of fully recovering your data:
Hold down the power button of your laptop to safely power it off.
Remove all cables connected to your device and remove the data drive, if possible.
Do not attempt to restore device power or use free data recovery software found on the web. This software often causes greater damage to the device and can make recovery impossible.
Contact a specialist at Drive Data Recovery to start your free consultation.
Why Choose Drive Data Recovery for Laptop Recovery?
You rely on your laptop every day, so you need a data recovery company you can trust to retrieve your laptop data. Drive Data Recovery is among the leading laptop data recovery companies in the country because of our high success rate, our expertise in multiple types of laptops, and our industry-leading confidentiality guarantee. Laptops often contain large amounts of personal information, and we guarantee that your data will be secure at every step of the data recovery process.
As soon as we receive your device at any of our facilities, we will begin our free diagnosis process. You will receive a detailed diagnostic report and quote for your device, usually within 72 hours. Once you have approved the data recovery process, you will receive your private data within 7 to 10 days. We also offer a rush emergency service to our clients for an additional fee.
Don't wait. Contact an expert at Drive Data Recovery to start your free consultation today.