Pickup Service Data Recovery
At Drive Data Recovery, we understand that when your media fails, you may not be able to send it to us. That is why we offer local pickup service for both our standard and emergency data recovery packages. If you need pickup service, we are ready to help. We'll provide you with prepaid postage and send a courier to pick up the device from your location. After we have received your device, you will receive a full diagnostic report within 48 to 72 hours that details both the recovery time and total cost to recover your data.
In most cases, we can recover your data in less than 10 business days. If the scope of work requires additional time or replacement parts, we will notify you up front of any additional time or costs. At Drive Data Recovery, we offer full transparency in pricing to all our customers.
We are the industry's leading experts in data recovery. When you choose us, you are working with highly skilled experts and state-of-the-art technology in a secure environment. Our confidentiality guarantee ensures that your information will remain private throughout the data recovery process.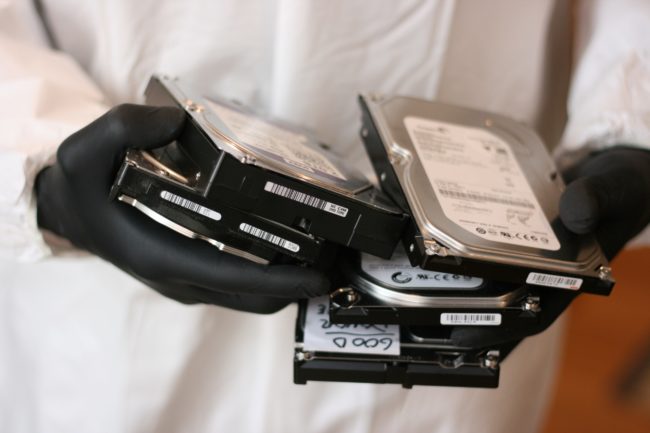 Who Needs Pickup Service Data Recovery?
We offer our data recovery pickup service to all our customers. Pickup service is a convenient way for anyone who does not live close to one of our 73 nationwide locations to send us their damaged device. But even if you live near a location, you might prefer that we pick up your device from your home or business. If you choose our pickup service, we will send a courier to you. We also provide same-day pickup services for our customers who need emergency data recovery.
Why Choose Drive Data Recovery?
At Drive Data Recovery, we are industry leaders in data recovery, and you can trust us with your critical information. We want the data recovery process to be as stress-free and convenient for you as possible. That is why we will come to you to pick up your device, ensuring that it reaches our top recovery experts as quickly and easily as possible.
Once we receive your device, our skilled technicians will run a full diagnostic evaluation on your media and provide you with a detailed diagnostic report. You will know up front how long the data recovery process will take, how much you will be charged, and why. There are never any hidden fees or surprises. Plus, with Drive Data Recovery, you do not pay anything until we recover your critical information.
With our advanced facilities and technology, you can count on Drive Data Recovery to retrieve your information quickly, safely, and securely. We even provide a confidentiality guarantee to ensure that your data is secure at every step of the recovery process.
For a free evaluation or to schedule a pickup, contact Drive Data Recovery today.