The best email support for data recovery
If you've lost data because of a hard drive crash or system error, don't worry – Just contact us immediately through our email support team.
Even after a hard drive crash your data can still be found by the data recovery experts here at Drive Data Recovery.
We're America's leading provider of data recovery services, and we're especially known for our email support when you need it most.
Our highly trained technicians can usually recover data after any hard drive crash, and we can find lost data even after your local technicians have given up hope.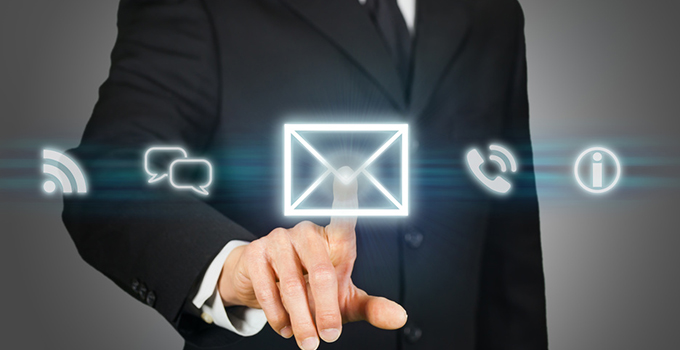 Good email support is the key to successful data recovery
When it comes to data recovery, many inexperienced techies fall short because of poor communications skills and lack of email support.
In contrast, our award-winning email support is the key to success in data recovery.
By carefully troubleshooting your data loss and providing good email support we can nearly always find deleted data and restore lost data after a hard drive crash or media failure.
Our expert technicians will respond quickly to your email support request, usually within a very short time.
Best choice for data recovery services
When you need to recover data after a hard drive crash, system error or media failure, choose a data recovery service provider with the best email support.
Here at Drive Data Recovery we've built our reputation based on exceptional email support service, along with plenty of options for 24/7 emergency data recovery.
We'll take the time to troubleshoot the reason for your lost data, then we'll make sure you understand all the available options for recovering data.
Our team can recover data and restore lost files faster than any other tech service company, since data recovery is our only focus.
Recover data on your own terms
With the advent of WhatsApp and other phone-based instant messaging applications, some pundits have predicted the demise of e-mail support.
Yet, email support is still the surest way to communicate with knowledgeable experts who can recover lost data for you.
Unlike other communications channels like phone support and instant messaging, email support creates a permanent record with written instructions to help you recover data.
E-mail support gives you plenty of service options and guarantees a quick turnaround time for data recovery, yet it also gives you enough breathing room to respond on your own terms.
Good email support is still the best way to speed the data recovery process
If you've powered-on your device but it doesn't respond, or if you can't access your data because of a hard drive crash, media failure or system error, we can probably help by recovering data from it.
Email is the quickest way to let us know you need expert help in recovering data.
In today's information-based society, data is critical for success in your business and personal life, just as it is in ours.
When you reach out to our professional email support team, we'll reply quickly with a plan to recover data.
Best of all, we're confident that we can recover data from any device under almost any circumstances – We only charge you if we successfully recover data.
Need to recover data? Contact us now.